Each year, Ten-8 Fire and Safety attends the annual sales meeting for Braun Ambulances to review the company brand and products as well as getting a sneak peek for what's in store for 2015. Attending this event as a dealer is important in order to stay on top of what Braun Ambulances is planning for the future. This year's 2014 Sales Meeting was held in Fort Wayne, IN at the Grand Wayne Center on October 14th and 15th.
During the two day session many topics were covered, including the upcoming 2015 Models, future products and innovations, and a discussion on how to continuously improve the Braun product and purchase process. There were also over twenty vendors in attendance at the Dealer Meeting to present their products and answer questions.
A highly anticipated highlight of the Annual Sales Meeting is always Braun's Awards Reception. After a lovely cocktail hour and dinner, Braun presented awards to outstanding dealerships and sales representatives in the Braun network. This year, Ten-8 Fire swept the awards from our performance as a dealership and from the notable efforts of our sales rep, Shawn Hunter.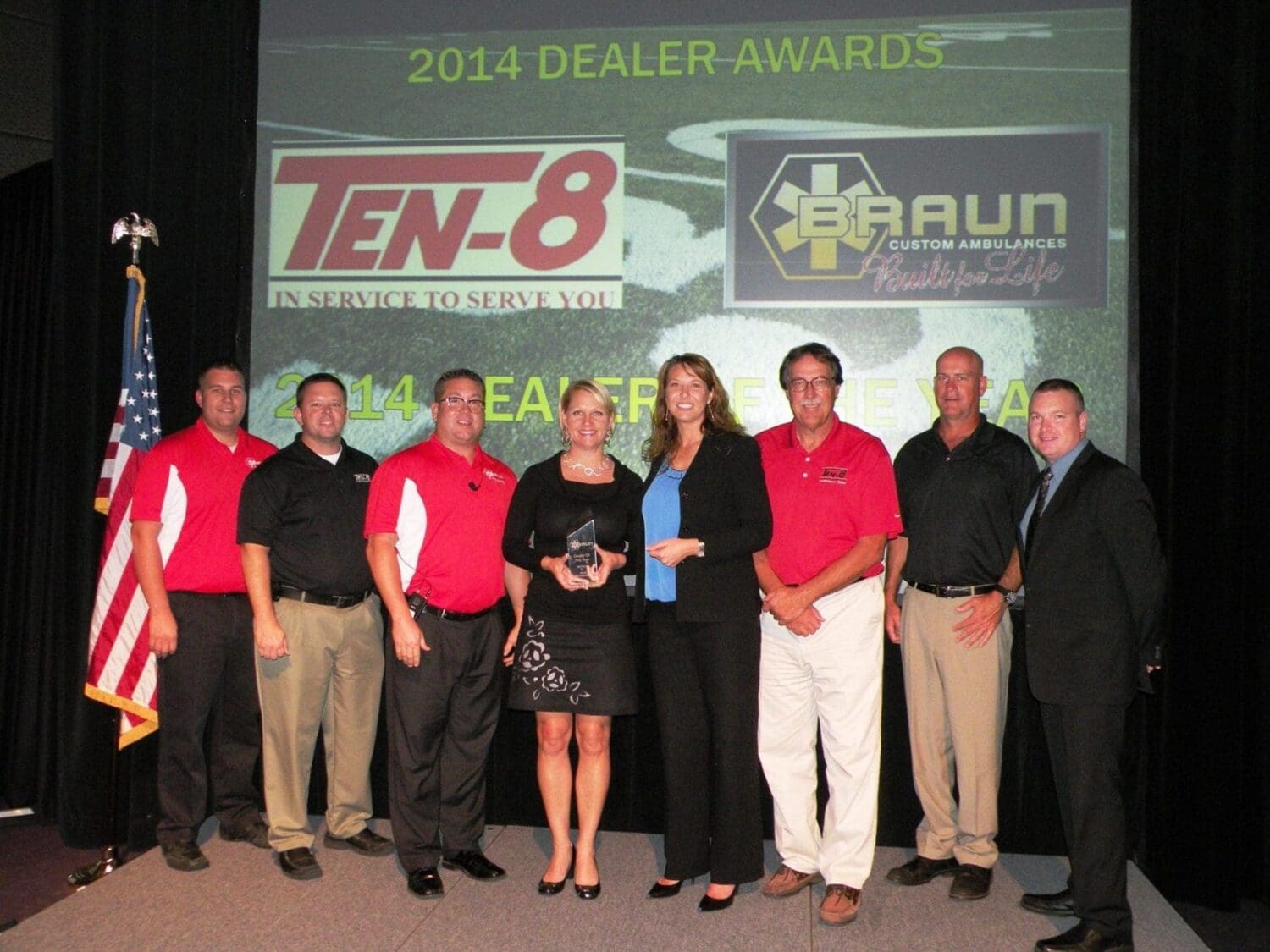 Here were the official results:
President's Club: Shawn Hunter, Eric Wilcox
Dealership of the Year: Ten-8 Fire and Safety
Dealership Awards: Penn Care, Inc., North Central Emergency Vehicles, Ten-8 Fire and Safety, Fire Fighting Innovations, Glick Fire, Kodiak Emergency Vehicles
Region 1 Sales Champion: Shawn Hunter – Ten-8 Fire and Safety
Commitment Winners: Bob Reilly, Peter Caliendo, Shawn Hunter, Patrick McFall, Tim Cooper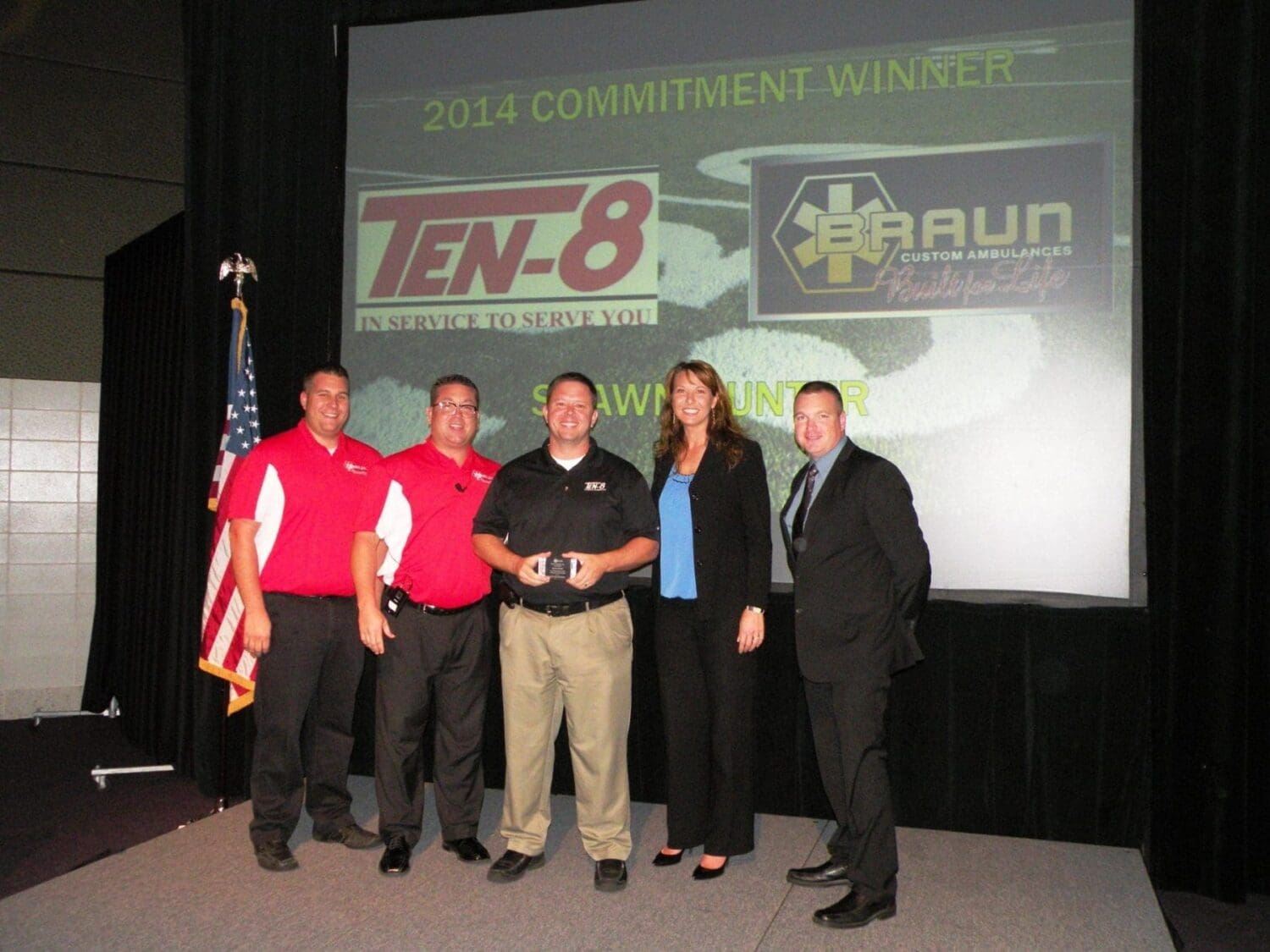 We are proud to have been so successful with the Braun Ambulance line this year and plan to continue our growth and effort going into 2015! With our 30th anniversary just around the corner, it is clear that Ten-8 Fire and Safety is here to make a difference in the emergency vehicle industry.
Social Share