Constantly looking for ways to improve our internet presence and let our customers know about great new products in the fire industry, we recently launched a new section of our website. Included in this section are a handful of pages highlighting the safety fire equipment products provided my MSA.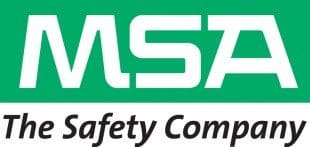 MSA (Mine Safety Appliances) has been in business for a century, producing high-quality, American-made safety products for 100 years. A Fortune 500 company, MSA is constantly investing in research and development to improve their products and enhance the safety options available to the fire service industry. The fire equipment lines we expanded on include the following categories:
One of products emphasized in this update is MSA's G1 SCBA system. Recently approved for distribution, the G1 SCBA is the result of constructive feedback from firefighters across the nation. This new and improved SCBA includes a lightweight and compact face piece, improved visibility, an easy-to-understand HUD, improved ergonomics, a central power system, and is integrated for future technological advancements. This is the latest and greatest in the MSA arsenal of superior fire equipment products, and we know it won't be the last!
Ten-8 Fire and Safety has been selling MSA fire safety equipment since 1985. We represent MSA in Florida and Georgia and have assisted many fire departments in securing the equipment they need to do their job better and safer. Our professional MSA sales representatives attend annual product training classes, and are well-versed on new products as they hit the market, so they can help educate you on what's available.
Have a look at our new MSA fire equipment section and feel free to contact us with any questions about the products you see displayed. Our sales and support staff is knowledgeable and fully capable of answering questions and addressing concerns before or after the sale!
Social Share