Pierce Manufacturing, an Oshkosh Corporation (NYSE:OSK) company, unveiled the Pierce® Ascendant™ heavy-duty aerial ladder, a highly-maneuverable 107-foot steel aerial device that rides on a single rear axle configuration. Available on a wide range of Pierce custom chassis, the Pierce Ascendant – with five patents pending – redefines the performance capabilities in the single rear axle category. The aerial was introduced last month at the 2015 Fire Departments Instructors Conference (FDIC) in Indianapolis, Indiana.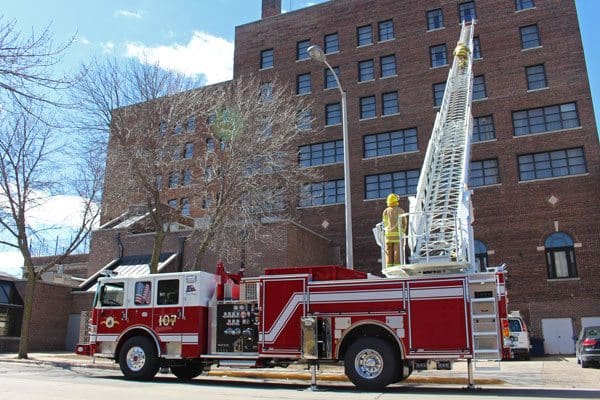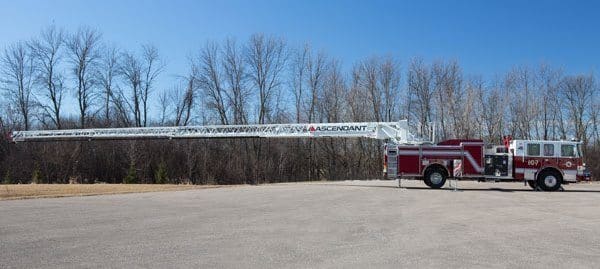 Pierce has reached for higher standards when they created the new 107′ Aerial steel ladder. This beautifully engineered single rear axle provides 107′ vertical height and a 100′ horizontal reach. They created the larger steel ladder without having to sacrifice the water capacity, performance, or safety.
The Aerial being a single axle, Pierce modified the Outriggers to the rear axle to provide the best level of stabilization.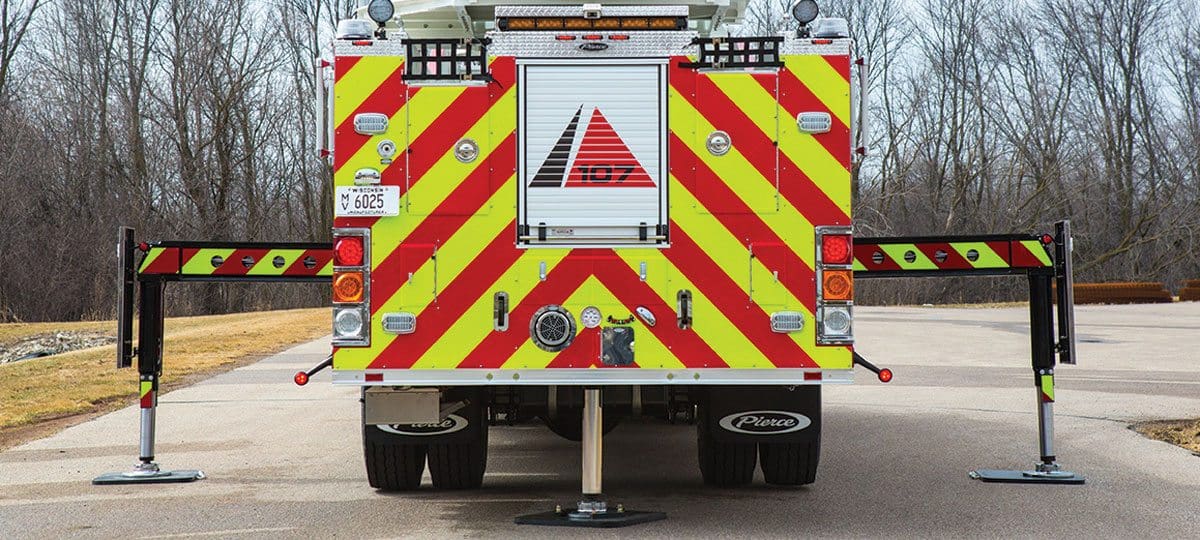 Built with 100,000 psi minimal yield strength steel support elements, the all-new design features a 1500 gpm tip flow, a 750 lb dry tip load capacity, a 35 mph wind rating, and a ¼-inch ice rating. The space-saving design allows for a capacity of 115 feet of ground ladders, 2,500-pounds of equipment, a 500-gallon water tank, and a pump of up to 2,000 gpm.
The aerial pedestal is protected by Pierce's exclusive E-Coat corrosion protection system (developed for Oshkosh defense vehicles), while a single set of H-style stabilizers and one rear downrigger provide support. A full complement of optional equipment is available, including LED rung lighting and breathing air at the tip.
Contact your Ten-8 sales rep today to learn more about the new Pierce Ascendant Aerial 107′ Steel Ladder.
Social Share