After years of hard work and dedication, Pierce offered to increase the territory to include the lower East Coast of Florida. But with the new territories came new responsibilities. Knowing this, Don decided to hire two new employees to spearhead this great advancement. George Morrison was brought on to the team to take over service and training. The new territory also meant there had to be a new salesman. Mark Jones was brought on the team to represent Ten-8 Fire and Safety in this new territory.
Don Bouwer Fire & Safety was growing beyond Don's expectations, and it was time for a name change. The company was renamed to Ten-8 Fire and Safety, LLC with the slogan, "In Service to Serve You." The name change was based on emergency responder's use of "10-8" to signify that they were "in service."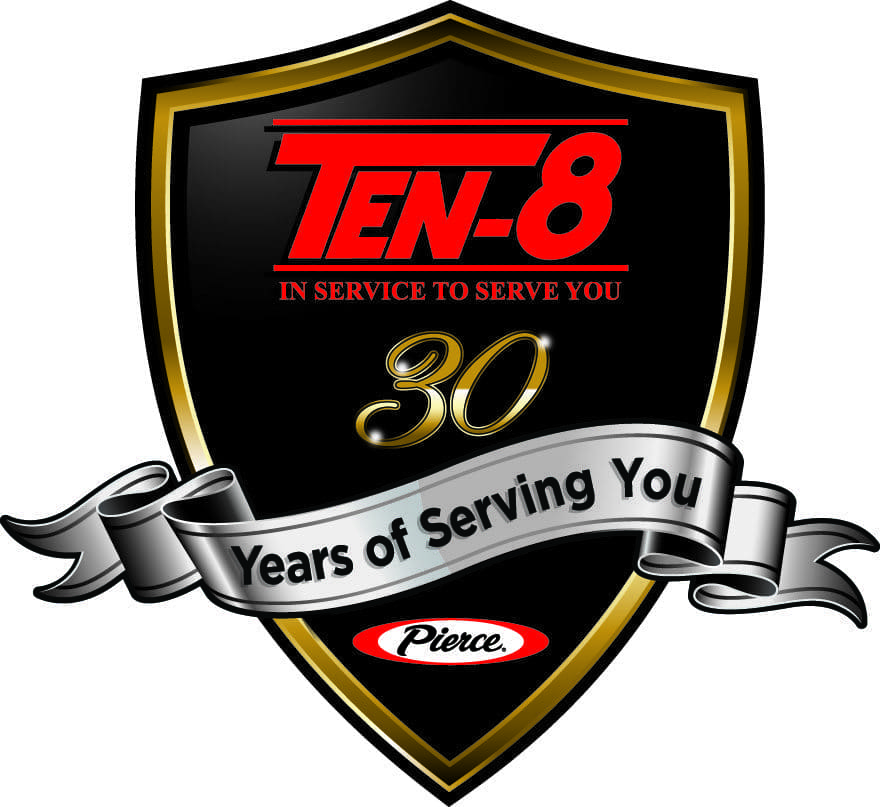 Check back in the weeks to follow to learn more about Ten-8 Fire and Safety's 30-year history of serving you!
Social Share