Bradenton, FL, November 18, 2015 – Ten-8 Fire and Safety, LLC is pleased to announce the addition of Richard Downer to fill the newly created position of Vice President of Apparatus Service. Rich started at Ten-8 on November 9, 2015. He will be responsible for leading the service and parts teams among all five (5) Ten-8 locations in Florida and Georgia to ensure complete customer satisfaction. Rich will be based out of the Bradenton, FL office.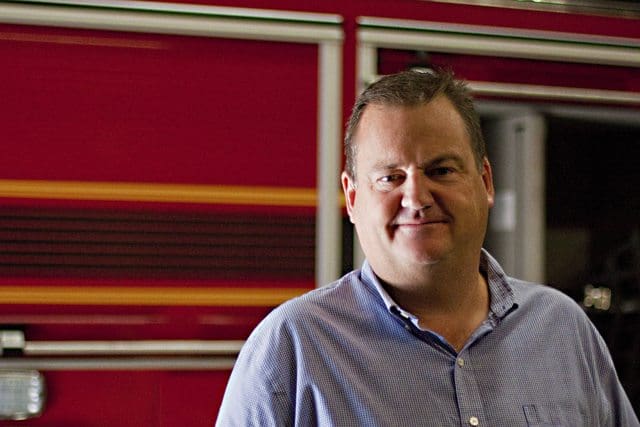 Rich comes to us from Alstom Transportation, New York NY where he worked for the past 11 years. His last position with Alstom was as Technical Service and Maintenance Director where he was responsible for their technical service and maintenance operations, managing 8 depots and manufacturing facilities. Rich spent 10 years in the British Royal Navy as Weapons Engineer where he earned National Diploma Electrical/Electronic Engineering and HNC Electrical/Mechanical Engineering.
Rich brings extensive knowledge in project and operations management. His leadership and organizational skills will be a great asset to Ten-8. We are excited to have Rich join the Ten-8 team!
Please feel free to contact Rich and introduce yourself. He will also be in attendance at Fire Rescue East in Daytona January 21-23, 2016. Be sure to stop by our booth and visit.
Rich's Contact Information:
800.228.8368
941.713.2032 Cell
941.756.2598 Fax
Email: rdowner@ten8fire.com
About Ten-8 Fire and Safety, LLC
Ten-8 Fire and Safety, LLC is a major United States distributor of fire and emergency apparatus and equipment. Focused on serving customers in Florida and Georgia, our knowledgeable staff of sales, service, and support personnel is comprised of over 90 employees. Over the last 30 years, we have worked hard to improve our business and expand our customer base, continually investing in our personnel and facilities. Operating out of five service locations, we strive to make our service experience second to none!
Social Share