Seminole County Fire Department recently took delivery of (8) new Pierce Impel Pumpers that were equipped with the Vista Brake Lock System. Ten-8 Fire and Safety, a Vista Brake Authorized Dealer and Installer supplied and installed the system on Seminole County's vehicles.
Vista Brake Lock added to vehicles will prevent unauthorized use and render the vehicle immobile. The operator simply pulls the air brake knob to activate. This innovative technology addresses major safety concerns and can be retrofitted to any existing vehicle, as well as, new manufacture.
Vista Brake Lock is the ONLY system that does not require the operator to do anything additional to secure the vehicle when parking; simply apply the brake like you normally would and Vista Brake Lock will do the rest. The operator is only required to enter an individual access code for Vista to disconnect and allow the vehicle to move — it's that simple!
The evolution of Vista Brake Lock started with the need for safe and secure parking of emergency vehicles equipped with air brakes. Fire trucks, rescues and ambulances, to name a few, are left running and unattended every day as part of providing emergency services and they are quickly becoming a liability. Contact Ten-8 today to learn more about the Vista Brake Lock System and ask how you can start protecting your trucks today.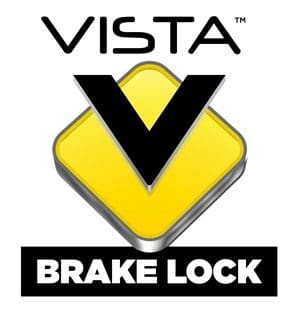 Social Share