Ten-8 2020 Road Rally
Ten-8 Fire Equipment is teaming up with Pierce Manufacturing and other vendor partners to bring the newest innovations in the fire service to you!
Join us for lunch, giveaways and the following:
Ride n' drives
Ambulance demos
MSA SCBA demos
Equipment demos
Service manager introductions
Pierce Fire Apparatus On Display
See the most inno
Demo Locations
See the most innovative trucks on the market at one of the following locations. Demos will be held daily from 10:00 am to 2:00 pm.
Register for a demo event below.
About the Ascendant® 100′ Heavy-Duty Aerial Tower
Come see Pierce's new Ascendant 100′ Heavy-Duty Aerial Tower in action at the road rally.
Key features
Only 160″ rear overhang
Extreme reduction of tail-swing to 2′
20′ set back
50 degree scrub area
Integrated ground pads
-20 degree below grade operation
Visit Pierce's feature gallery for more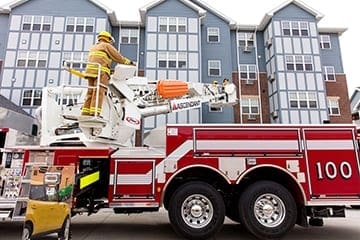 We Hope You Join Us
We hope to see you at a demo event. Please email Andrea at aheenan@ten8fire.com for more information.