Get a Frontline Mobile Command Vehicle through Us

A division of Pierce Manufacturing, Frontline Communications manufactures a custom mobile command vehicle for many different industry needs, including Emergency Management and Law Enforcement. As the official dealer for the Florida and Georgia territory, Ten-8 Fire and Safety is proud to support this line of command unit vehicles, and our sales team is available at any time to discuss what specific requirements your community needs to be prepared.
Engineering the Vehicles Needed When a Crisis Occurs
When local emergencies or major natural disasters strike your city, having a crisis plan in place could be the difference between life and death for many. Frontline Communications delivers with a customized state-of-the-industry mobile command vehicle outfitted with whatever you need to get the job done. From conference rooms for concise decision making to workstation/command/dispatch consoles so you can respond in real time, Frontline has the expertise and resources to develop a vehicle that best suits your needs for possible crisis situations. They are experts in systems design, and understand the importance of integrating complex audio, video, RF, surveillance, and communications equipment to meet your specific requirements. From mobile SUV based rapid response vehicles to 53-foot tractor drawn trailers, they engineer the vehicles that help you coordinate multiple teams and respond with confidence.
Innovative and Quality Designed Command Units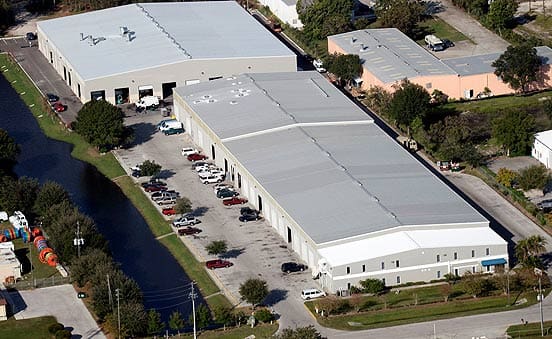 Located in Clearwater, Florida, Frontline Communications manufactures all of their units at their 100,000 square foot facility. When building these vehicles to help keep your community safe, they are also considering the safety of the command unit itself. Besides their strict compliance to OEM, DOT and FMVSS guidelines and regulations, Frontline's engineering team uses parametric modeling technology to model each vehicle platform prior to production to ensure optimal weight, balance, and center of gravity. Along with general safety considerations, you can also rest assured that the command unit built for you by Frontline is made to last you a very long time. As the only broadcast communications vehicle manufacturer that is ISO 9001:2008 certified for their Quality Management System, it is clear that Frontline has an unwavering commitment to continual improvement and customer satisfaction.
If you are in need of a quality and innovative mobile command vehicle, Pierce's line, built by Frontline Communications, is a solid choice. Their combination of quality and innovation is hard to beat and the affiliation with Pierce only further proves that. If you are interested in knowing more about your options on a Frontline command unit, contact us today.