Driven to Respond
Ten-8 Fire & Safety understands that reliable, quality-built airport rescue firefighting (ARFF) products are core to helping airports operate safely and effectively. As a result, we've partnered with Oshkosh Airport Products and Global ARFF as an official dealer of sales and service for airport suppression vehicles. Our team stands ready to help and remains "In Service To Serve You".
The latest: Striker Volterra Hybrid Electric Vehicle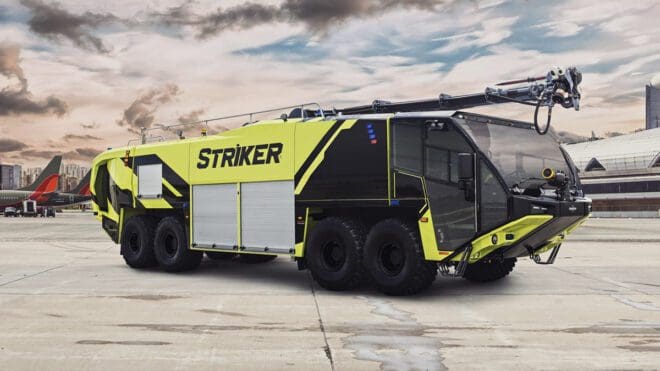 STRIKER®
Offered as a 4×4, 6×6, or 8×8, the Oshkosh Striker® promises to be the most innovative ARFF vehicle in the world. With a new ergonomic cockpit, increased cab visibility, and unparalleled performance and safety, this new Striker model has the same soul but in a whole new body.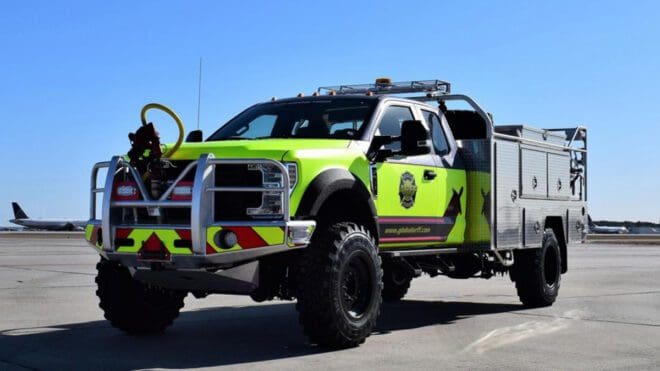 ATTACKMASTER QRV
The Attackmaster Quick Response Vehicle (QRV) is designed for rapid response to airport emergencies and fire incidents. The QRV is built on a severe-duty, off-road capable chassis and suspension in either 4×4 or 6×6 configurations.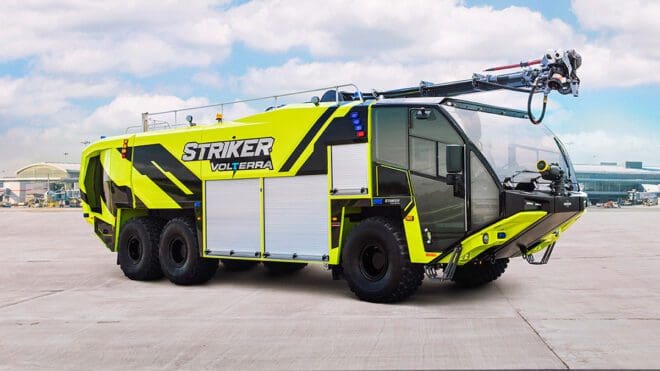 STRIKER® VOLTERRA™
The Oshkosh Striker® Volterra™ performance hybrid is meticulously engineered to channel mechanical power and battery power to maximize driving and pumping performance while reducing fuel consumption and emissions. Offered on a Striker 4×4 or 6×6, the Volterra is efficient, responsive, and unprecedented.
Need ARFF service? Ten-8 can help!
Ten-8 Fire & Safety can provide all the service requirements you need for your ARFF vehicles, from repair to inspections as well as preventative maintenance work. Our service bays are equipped to handle ARFF vehicles, and our staff is well-trained and knowledgeable about these vehicles.