Firefighting Boots
When you enter a burning building or a chaotic scene with an unstable terrain, having the right boots for the job makes a huge difference. From durability to protection, firefighting boots have to be constructed for everyday wear and tear. Ten-8 Fire and Safety strives to equip you with some of the best firefighting boots in the industry. We supply boots from Globe by MSA and Thorogood.
Globe Firefighting Boots
Globe has been in the business of providing firefighting gear for 130 years – and has teamed up with MSA to ensure that the safest boots are available everywhere. Globe firefighting boots feature GORE® CROSSTECH® footwear fabric, KEVLAR® Blend Protective Shield, VIBRAM® toe-bumpers and outsoles, and an athletic composition to keep you light on your feet while maintaining a firm grip on various surfaces. Ten-8 offers competitive package deals to keep firefighters protected from head-to-toe.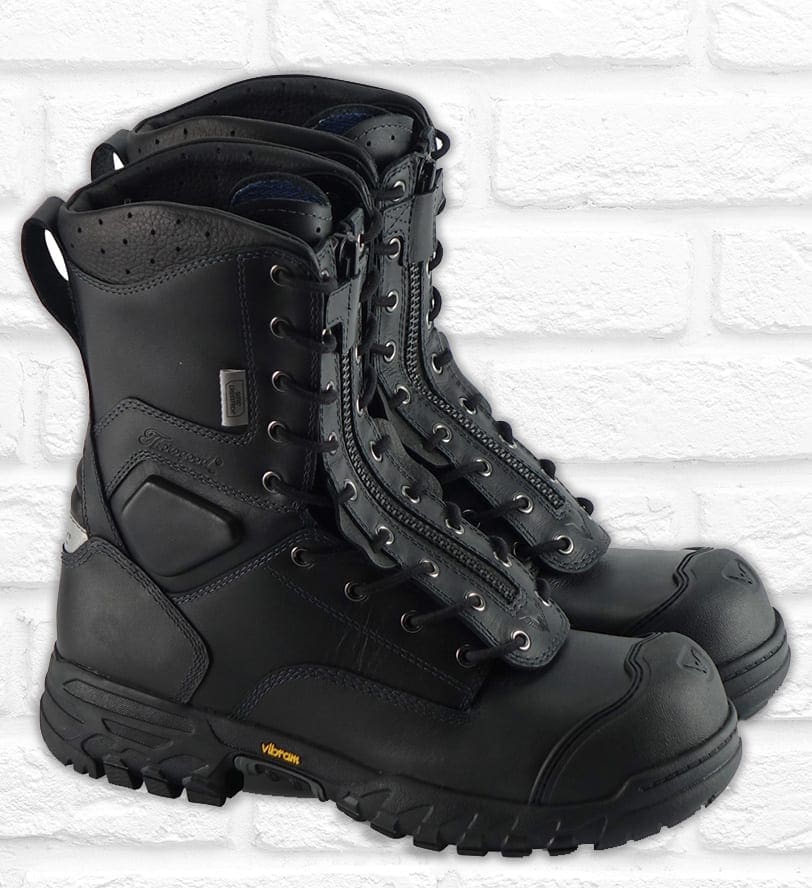 Station 1 – Men's
These EMS/Wildland boots never clock out, even if your shift turns into a double. Our exclusive Vibram® ATS (All-Terrain Sole) provides exceptional traction on any surface. GORE® CROSSTECH® triple-layer moisture barrier is the toughest in the industry. Safety features include a flexible Lenzi L-Protection® puncture-resistant insole, triple-rib ladder shank and composite safety toe.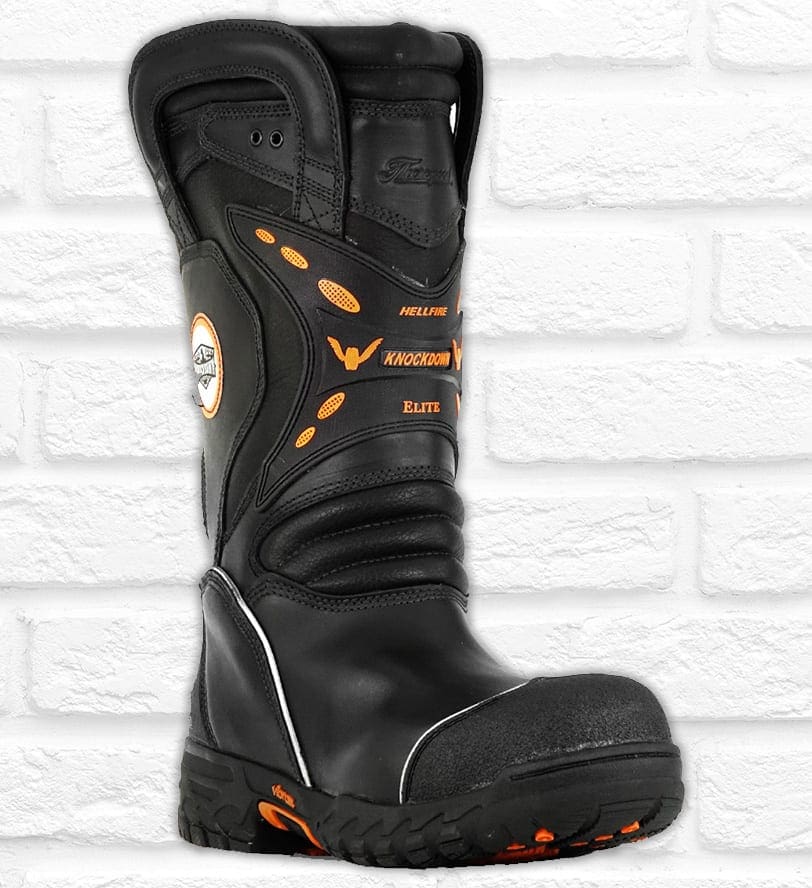 Knockdown Elite – Mens
The Knockdown Elite 14″ structural firefighting boot go on with ease. Once your foot slides in, the ankle lock system holds you firmly in place until you use the handy heel kick plate to take them off. Our exclusive Vibram® Fire & Ice All-Terrain Sole provides exceptional traction on any surface; including pitched roofs and steep embankments. The StedAir® PTFE waterproof barrier also repels dangerous fluids. Composite Safety Toe, Lenzi L-Protection® insole, and steel triple-rib ladder shank protect your foot from impact and the strain of working on ladders. The dual-density removable insole molds to shape of your foot to keep you comfortable.