Your Osage Ambulance Dealer in Florida and Georgia
As a proud partner of Osage Ambulances, Ten-8 Fire Equipment represents this exceptional brand in both Florida and Georgia. Affordable, customizable, and reliable, Osage Ambulances build some of the best custom emergency vehicles available! For thirty-five years, Osage has been serving the EMS Industry by producing great quality emergency vehicles at a reasonable cost. Osage's line-up includes the Warrior, Super Warrior, and Travois. To learn more about the ambulance models they offer, review the different type pages below!
Committed To The EMS Industry
When purchasing an Osage ambulance, the strong modular body and high quality cabinet construction stand out. They are also constantly soliciting feedback from end-users to improve design and layout. They want to make it easier for first-responders to do their job, and be more comfortable while doing it. An established continuous improvement process keeps their ambulances at the forefront, and we are proud to be able to offer them to private and municipal EMS fleets in Florida and Georgia.

The Perfect Ambulance at the Perfect Price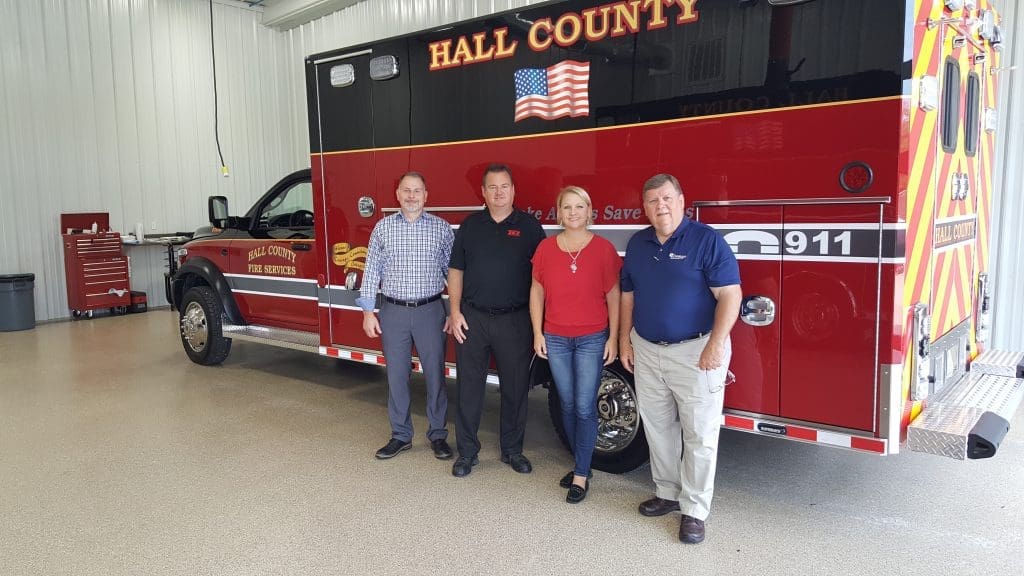 Here at Ten-8, we are dedicated to finding you the right emergency vehicle to fit your needs and your budget. We will go to great lengths to make sure you get all of the features you're looking for, at a price you can afford. Focused on the details, we will also ensure your ambulance has proper storage for all of your equipment and will function well for the type of service you provide.
If you are currently in the process of researching your options or are accepting bids, contact us today. We would love the opportunity to speak with you about adding an Osage Ambulance to your fleet!