Ascendant® 100′ Heavy-Duty Aerial Tower Demo Tour
We will be hosting demo events featuring Pierce's new Ascendant® 100′ Heavy-Duty Aerial Tower and an Enforcer PUC pumper among other great demos and displays Join us for lunch, giveaways and the following:
Ride n' drives
Ambulance demos
MSA SCBA demos
Equipment displays
Service manager introductions
Demo Locations
See the most innovate trucks on the market at one of the following locations. Demos will be held daily from 9:30 am to 1:30 pm.
Register for a demo event below.
29 OCT     Bradenton, FL
30 OCT     Davie, FL
31 OCT     Sanford, FL
1  NOV     Forsyth, GA
2 NOV     Marietta, GA
About the Ascendant® 100′ Heavy-Duty Aerial Tower
Debuting in April 2018 at FDIC, this aerial tower is in a class of its own; so unique we don't want to compare it to a mid mount.
Key features
Only 160″ rear overhang
Extreme reduction of tail-swing to 2′
20′ set back
50 degree scrub area
Integrated ground pads
-20 degree below grade operation
Visit Pierce's feature gallery for more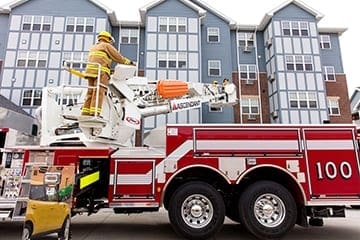 We Hope You Join Us
We hope to see you at a demo event. Please email Andrea at aheenan@ten8fire.com for more information.