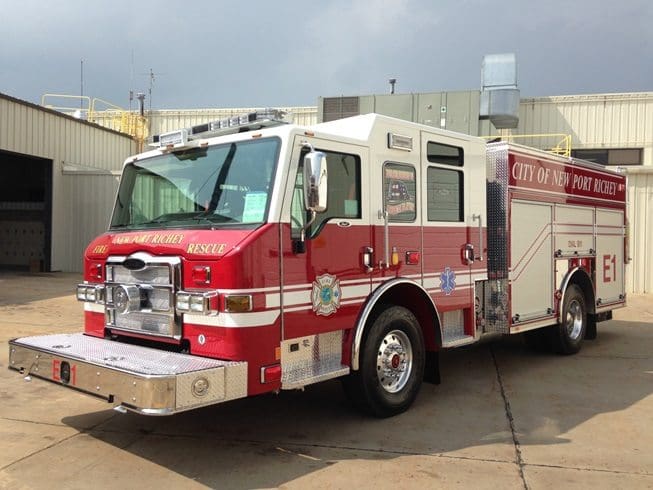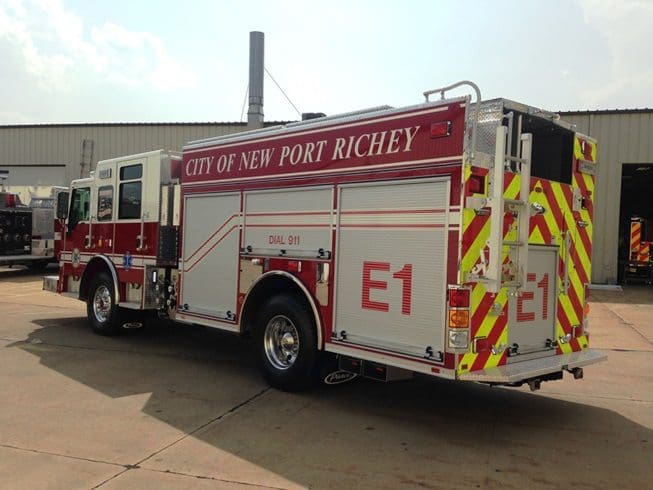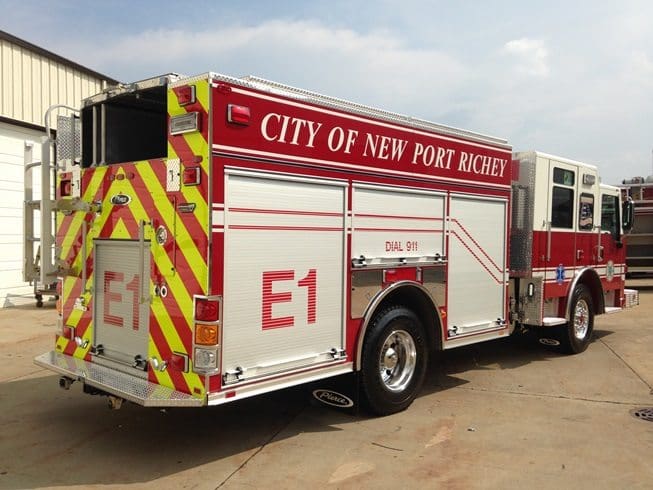 This unit was purchased by the City of New Port Richey located in New Port Richey, Florida. Manufactured by Pierce, this PUC Pumper is on an Impel chassis. The unit was sold by Ten 8 sales representative, Tim Outlaw. Fire Truck Details: 
Cummins ISL9, 400 hp engine
750 gallon water tank
Pierce 1500 GPM pump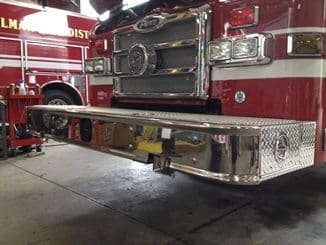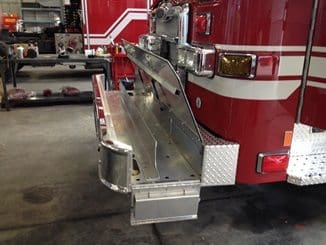 This vehicle has a 26″ extended front bumper that includes two crosslays.
The crosslay capacities are 125′ of 1 3/4″ of hose in one bed and 200′ of 1 3/4″ of hose in the other bed.
Social Share