Self-Contained Breathing Apparatus (SCBA Equipment)
For over one hundred years, MSA has spent countless hours experimenting and testing to develop the safest equipment possible with the best warranty in the industry today. Acquiring feedback from firefighters across the nation, MSA incorporated those ideas to produce the most technologically advanced, user-friendly, self-contained breathing apparatus (SCBA equipment) available on today's market. Ten-8 Fire proudly offers the G1 SCBA and Firehawk M7XT for our customers as we highly advocate the safety and durability of one's SCBA system.
The MSA G1 SCBA Equipment — Best in Class

MSA's most comfortable, balanced, and customizable SCBA, the G1 SCBA is a state-of-the-art piece of equipment. Taking into consideration a substantial amount of feedback from every day members in the fire and EMS world, the G1 SCBA has integrated and enhanced solutions to exceed the needs of the industry today as well as years into the future. Some of the main features and benefits include:
Lightweight and compact face piece: No electronics are needed in the G1 open port design with cross contamination. Add to that a low breathing resistance on and off the air and this face piece is simple and comfortable to use.
Improved visibility: With 4 buddy lights on the backplate, 2 control module lights, and one regulator light, improved visibility is a given.
Easy-to-understand HUD: The heads-up display (or HUD) shows the remaining cylinder pressure in 4 increments via colored LEDs making it clear and easy to understand the information being presented.
Improved ergonomics: With all-around improvements in comfort, balance, and fit, the notable swiveling and adjustable lumbar pad helps to manage the load of the SCBA.
Central power system: With only one power source, there is no need for multiple battery sizes in the new G1 SCBA. Use either alkaline or rechargeable batteries for a more convenient and cost-effective solution.
Integrated future technology: With the added functionality of Bluetooth, RFID, Near Field Communiction, and long-range radio, you will be prepared for any future developments and applications.

---
NEW! Introducing the First NIOSH Approved and NFPA Compliant SCBA Platform to Provide a Rechargeable Battery

Stop wasting time and money on replacing your SCBA Alkaline batteries and take advantage of the latest technology!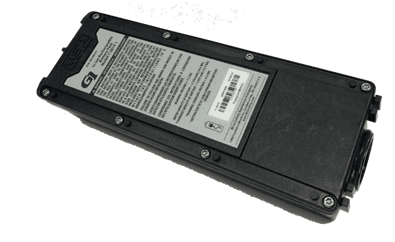 Benefits of MSA G1 SCBA Rechargeable Battery include:
Lightweight: 1/2 lb lighter than G1 Alkaline battery packs
Earth-friendly: Renewable energy option
Convenient: Save time and money on Alkaline battery replacement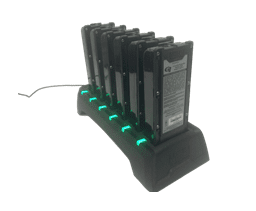 Benefits of MSA G1 Six Bay Smart Charger include:
Rapid charging: Full charge in just six hours
Portable: Compact charging station
Convenient: Charges up to six batteries at once

Additional MSA G1 SCBA Videos
Integrated Thermal Imaging Camera: The MSA G1 SCBA Integrated TIC uses a single, rechargeable power source and a large, crystal-clear screen.
MSA G1 Communication Features: Highlighting the features and benefits of the MSA G1 SCBA communications.
MSA Safety Features: When MSA designed the MSA G1 SCBA, they worked closely with firefighters to create an SCBA with increased safety and situational awareness.
MSA Comfort Features: Experience the ergonomic comfort features of the MSA G1 SCBA
Contact us today about the new MSA G1 SCBA Equipment, recently approved and now shipping!
---

The MSA FireHawk® M7XT
The new FireHawk® M7XT Air Mask represents a true advancement in the area of critical firefighter protection. With its life-saving design components built upon a modular air mask platform, this SCBA equipment exceeds NFPA 2013 requirements and provides firefighters with the highest quality SCBA available. Some of the features and benefits include:
Extreme Heat PASS: Although PASS alarms with resistance to heat is nothing new, the FireHawk M7XT takes it to a whole new level. With the help of acoustic experts, this SCBA equipment features an emitter that exceeds 95 decibels when used within extreme temperature environments.
Reliable Electronics: The HUD, iHud Receiver, Power Module, and Control Module are all encased in a high temperature impact-grade polymer for the highest level of durability. Also, all electronic enclosures are hermetically sealed to ensure a water-tight seal and to protect against fireground contaminants.
Critical Communications: In an emergency situation, clear communication is key to saving lives. The mechanical speech diaphragm of the FireHawk® M7XT exceeds NFPA regulations, while the NEW Ultra Elite® XT Communication System electronic voice amplifier features an internal facepiece microphone. These components are critical in making sure you are always heard and, more importantly, understood.
Fireground Management: With the ability to monitor up to 100 firefighters within a one-mile-line-of-site, tracking accountability has never been easier.
Emergency Egress: The FireHawk® M7XT Air Mask has an optional Rescue Belt II System, an NFPA-compliant integrated self-rescue egress so you can get out of a dangerous situation quick and easy.
CBRN Protection: The CBRN Firehawk MMR includes a Tetraplex Shield to prevent contact between chemical warfare agents and to protect the most vulnerable component of regulators, the thin elastomeric diaphragm.
Cross Contamination Protection: With firefighters constantly sharing and exchanging equipment, the spread of germs and disease is a valid concern. Luckily, the MSA's Ultra Elite XT Facepiece helps to prevent cross-contamination with MSA's inhalation check valve, a must-have advancement in modern firefighting respiratory protection.
Lightweight and Easy-to-Use: As long as no essential components are left behind, lightening the load for firefighters is always in their best interest. Featuring a lightweight polymer back plate with quick-release harness straps, easy-to-use cam-lock cylinder attachment, fast change-out electronic components, a large swiveling lumbar pad, and compact regulators, this SCBA lost some of the weight but none of the protection.
Expandable Technological Design: The electronics system accepts technology upgrades through a 2.4GHz personal wireless network that transmits and receives encrypted information over a short range. This wireless feature takes into consideration future technology that could relay more life-saving data. It also includes and RF shield design to protect against all fireground radio signals.
Want more information? Contact us today about the MSA FireHawk® M7XT!
If your fire or rescue department is currently looking to purchase new fire safety equipment, contact us today. We would love an opportunity to speak with you, and serve you as a one-stop-shop for all your fire apparatus and equipment needs.